---
Blog — customization
Posted by Jerry Chabot on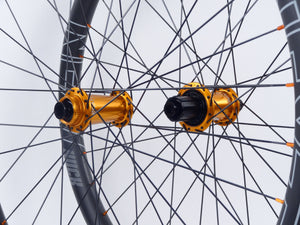 One of the hardest parts of running this business is communicating, in a clear and concise way, the hubs and options we build around. As an "engineeringy" custom wheel shop with a niche in complicated hub standards and unicorn builds for OEM bad ideas, we can be a pretty technical, complicated transaction to conduct via the web. 
---
Posted by Jerry Chabot on
We often have discussions with customers building up bikes for themselves who want to hand select every part and create something unique. We have done a lot of that type of build over the past couple years, and we really enjoy the process and client interaction.