---
Customer Reviews
100
reviewers would recommend this product
Write a Review
07/26/2023
John T.

United States
I recommend this product
Stellar Warranty
Three years ago I bought GCX wheels for my gravel bike from Jerry. They have been trouble free and perform great. Recently we had severe thunderdstorms causing some washout on the local trails. I hit a sharp embedded rock in a trough with my back wheel at speed with my butt on the saddle. I crushed the rim. Completely my fault. Jerry assured me he would take care of me and did he ever. I sent out the wheel and within 48 hrs of receiving it, Jerry rebuilt my wheel with a brand new rim and shipped it out. You just can't beat Jerry's service. I highly recommend these wheels and commend Jerry on his service and warranty.
05/11/2021
Ethan

United States
I recommend this product
Great 1st ride!
Ordered the RULE wheels and they were delivered about 2 weeks later. Build quality is very good. Rim tape was nearly perfect - only had to trim one small section that ran up the sidewall. Asked Jerry to add tires, but he apparently forgot, so I mounted some 38's - which was tough - as expected. The rim is the perfect diameter so the tires I chose required some tire levers to mount. Added some sealant (no tubes) and got them to hold air quite easily. 1st ride was today and had to write this review. These wheels are awesome. Ride stats showed a slight increase in speed over my stock rims. Apart from that, they just feel snappier and more stable than my stock rims. Well worth the price!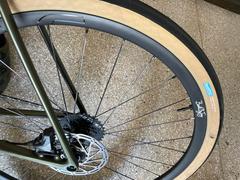 05/11/2021
Built By Jerry
Sorry you didn't get tires, I definitely miss anything that does not make it into the order via the website! It is the only way I can herd the cats. - J
02/10/2021
Mark L.

United States
I recommend this product
Rule wheelset
Great communication to start the process. I wanted a set of Rules for my 'cross bike with orange P321 hubs but due to the pandemic, the 32-hole front hub wasn't available. Jerry gave me the option of waiting until the hub became available but suggested going with a GCX front with 28-hole hub since the front takes less abuse. I went with that because I didn't want to wait and am super happy with the wheelset. Now I'm just trying to figure out a way to come up with the $ to get a set of Grits for my mountain bike! I highly recommend Jerry Built wheels.
02/10/2021
Built By Jerry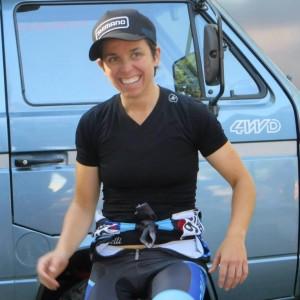 12/27/2020
Anonymous

Medford
I recommend this product
One wheel to rule them all!
That was the purpose and that's been my experience. These are my every-day, every-purpose wheels on my cyclocross bike. They've seen lots of road use and lots of high speed trail use. They hold up great, tires set up nicely, and absolutely zero complaints here
11/28/2020
Patrick M.

Canada
I recommend this product
Love these Wheels!!
I love these wheels!!!! Incredible strength to weight ratio, I'm very impressed with the build quality on these wheels. I'm very aggressive on these wheels bombing down MTB single-track on a cross bike, they have seen some abuse and yet they are still 100% true. Goes to show the care and attention Jerry puts into each and every wheel he builds. He is also refreshing to deal with on a customer service level, very fast with his responses to my questions and he kept me up to date on the timeline when there was a small delay due to supply issues. Overall I am very pleased with these wheels and will be ordering another set of wheels from Jerry in the near future.