---
Grit: The Grit is my endurance and racing MTB wheel. If you ride long, fast, hilly trail rides, race XC or Marathon, or are weight and performance oriented, these are for you. These are among the lightest XC wheels you can get, and I did not skimp on the width to do it! In fact with a 28mm internal width these are perhaps the widest and lightest XC rims out there. Comparable to the Enve M525 in weight, but much wider internal, and to the M630 in dimensions, but much lighter. The Grit can be set up for trail riding with a chunky tire on your trail bike by adding a cushcore (not included) and still being XC lights, or setup for full on race day without a liner. If you are looking for a gravity oriented wheel, check out the Huck. If you need a 27.5 XC (light) wheel, I use the Xplor+ for that. 
The Grit embraces the "wider is better" philosophy at 30mm deep, 28mm internal, 34mm external dimensions, with a strong, shallow hookless bead. The squared off bead leading edge increases the impact resistance of the rim for when you are running those low XC race pressures. The Grit is laced 28 hole 3-cross because that is what you want in an MTB wheel. I could build these with 24 spokes and they would hold up, but when you put on a modern width tire with lots of grip, the tire will start to overpower the spokes and the flex while turning will result in vague steering, which you don't want. The Grit tracks precisely and just plain rips all day. At 1275gr (DT 240) to 1375gr (DT350) you won't find anything as light and versatile with comparable performance.
For 2021, rims are now constructed using graphene doped Toray T800 carbon fiber. Graphene doping is a new process using wherein a very small amount of graphene (under 2%) is added to the carbon matrix during processing. Scientific testing has demonstrated significant increases in strength and impact resistance results from the graphene doping process. Our testing has shown this to be true in practice, allowing pretty significant weight reductions in the rim construction.
If you ride a Microspline Shimano 12 speed drivetrain, check out about the XTR and M900 hubs I have.  Straight pull, gorgeous, amazing quality, and at two good price points. 

All wheels come tubeless taped with premium alloy valve stems installed, ready for you to mount tubeless tires. Through axles are not provided with wheels as they are part of the bike frame system.

Customer Reviews
08/13/2021
Tim P.

United States
I recommend this product
So good!
The Grits are probably the best upgrade I have or could have made to my bike. They are competitive with the lightest wheels on the market and fly up hills, while also being incredibly stiff. I have been most impressed with this stiffness and the precision it provides while descending. My downhill confidence had been increased just from the addition of these wheels and the trust that is instilled by their predictability. On top of everything I know they were built to Jerry's high standards and will hold up to almost any abuse I can put them through. Thanks, Jerry!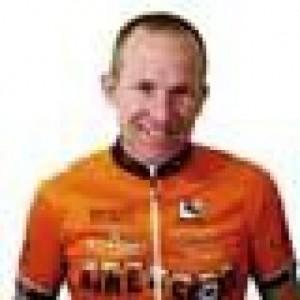 GG
06/22/2021
Glen G.

United States
I recommend this product
Absolutely Amazing Wheelset
Communication, attention to detail, and incredible quality / value were all included in the GRIT wheelset I bought and have ridden for a few weeks now. Snappy, dead on true, and make the rest of me feel slow and lacking. Just an incredible wheelset at an eye popping feather weight. I'm already saving up for another set ;)
06/21/2021
Anonymous

United States
04/12/2021
Mark L.

United States
I recommend this product
Grit wheel set with P321 hubs
Went from Roval Traverse carbon wheels set up with Maxxis Minion/Aggressor to Grit with P321 hubs and Vittoria Barzo/Mezcal on my Yeti SB130 and lost 3 lbs of rotational weight in the process. Granted the Rovals had 30mm internal width to 28mm on the Grit, but I don't feel that 2mm of difference. It feels like a completely different bike; just quicker in every aspect. This is my second wheel set from Jerry and probably won't be my last. Can't recommend highly enough.
03/30/2021
Anonymous

United States
I recommend this product
Best Wheel Available
I absolutely love the look and the feel of these wheels.