---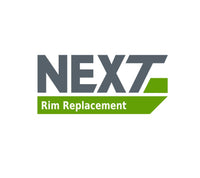 If you have any kind of rim failure while riding your bike, I will replace your broken rim, including rebuild labor, for free. The only exclusions are rim brake wheels because those are a wear item, and we can't control what pads you use, cyclocross tubulars because we see so many cracks due to racing on a flat to get back to the pits, and non-riding incidents like shipping, packing, stacking, driving over, using a screwdriver to mount a tire, blowing up the rim with an air compressor and faulty base tape, etc. In those cases, generally, the paid replacement policy still holds. I reserve the right to charge for rim replacement even if you were "riding your bike" if you did something that we deem to be out of the realm of the intended use. If you are doing wheelie drops on your road bike it would be unreasonable for you to expect, and for me to provide, a free rim replacement.
Please note that this is valid only for the original owner of the wheels. If you picked up a set used, or if you fall under an exception noted above, a $350 replacement policy applies. All other aspects and steps apply as below.
DO NOT ORDER THIS ITEM UNLESS YOU'VE GOT A BROKEN WHEEL, PEOPLE!! It's a warranty not an insurance policy you have to sign up for. Read the instructions below. Don't read between the lines, just read. - The Management
Step 1: Break your wheel while riding your bike. If it shows up and it's just a non-structural scratch or dried energy drink or petrified vomit (looking at you, triathletes) I will true the wheel up and send it back to you for further breaking. If the wheel broke when you were not riding your bike, because you drove into your garage, or backed over it, or the airline broke it, you used a screwdriver to mount a tire, you inflated the rim and popped it by inflating with an air compressor and faulty base tape, the UPS truck caught on fire and melted your bike (true story), or angry squirrels chewed through the rim, I will replace the rim for a fee of $350 dollars. 
Step 2A: Moment of silence to reflect on the passing of your rim, it is the least you can do. If you feel compelled to say a few words, this would be the time. 
Step 2B: CLEAN THE WHEEL. Pretty please. No, seriously, like hit that thing with a hose and a brush, OK? Really. Do it. Don't make me dip the wheel in cow manure before I ship it back. Also, remove all tires, tubes, cassettes, skewers, everything. I don't want to deal with your rancid tubeless fluid in the shop. If you send me your skewers I will very likely loose them and deny that I ever saw it. DO NOT cut the hub out or cut spokes. I need the WHOLE WHEEL back. If you do, spoke charges will apply.
Step 3: THIS IS IMPORTANT! Add this item to your cart and "BUY IT" on the website!! I need you to process the repair via the website as that will generate a work order and internal tracking number and allow both parties to communicate regarding the repair and track return shipping, etc. Return shipping cost will be calculated and charged to you at this time. This is our shipping cost BACK to you, and is paid by the wheel owner.
Step 4: You ship the wheel to me. Send to: NEXT Cycling, 3800 South Cantabria Circle, Unit 1044, Chandler, AZ 85248 (NOTE: please print and place a copy of the web order in the box, ideally tucked in between two spokes so we can find it). Please do not require a receipt signature when you prepare the shipping label. This is shipping you buy and pay on your own at UPS or whomever. Just get the wheels to me like shipping any other item. The shipping charged at check out is my RETURN TO YOU. 
Step 5: I replace the rim with the closest match current product rim we have. Graphics may not match. I will replace any broken spokes and we rebuild with all new nipples. 
Step 6: I will ship the wheel back to you. IMPORTANT: I will ship ONLY to the address you used on the web order. Please don't email us a different shipping address. Please. Pretty please. Let's keep this organized, OK? This is the shipping charge you pay at check out (in case that was not yet clear). 
Small print: Hubs are covered by the manufacturer's warranty and are not covered by the lifetime warranty. We will help you deal deal with any hub issues that may arise. Wear items such as bearings or brake pads and rim brake track area are not a warranty item. This program applies to authentic NEXT/Built By Jerry carbon rims only. 

Customer Reviews
100
reviewers would recommend this product
Write a Review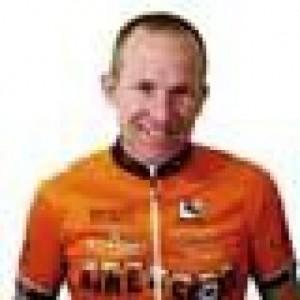 GG
08/02/2023
Glen G.

United States
I recommend this product
Top tier wheels - Top tier warranty service
Damaged a rear 'Grit' rim on a recent ride. Contacted the NEXT - and despite moving operations across the country received fast turn around and a perfect wheel, once again. Jerry & the NEXT team are amazing.
09/14/2022
Anonymous

United States
I recommend this product
Bobby weakley rim replacement
Exceptional experience, as always. Customer service, quality and turn around time are unmatched by ANY company I've dealt with, and I'm not just referring to cycling products. Thanks for getting me rolling so quickly.
09/14/2022
Charles B.

United States
I recommend this product
Great service
Great service and great product!!
03/24/2022
Gus B.

United States
I recommend this product
As Always Superb
An amazing product, a true plug and play and feel the quality. A great set of wheels. Looking to get a mountain bike set soon.
12/30/2021
Anonymous

United States
I recommend this product
Replacement rim - I'm very happy!
I was more than satisfied when Jerry replace my damaged rim this year that was purchased 4 years ago. A great warranty and even better product.