---
Blog — tech info
Posted by Jerry Chabot on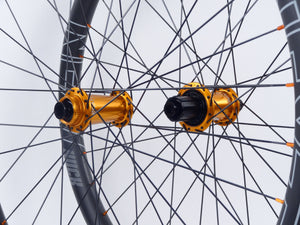 One of the hardest parts of running this business is communicating, in a clear and concise way, the hubs and options we build around. As an "engineeringy" custom wheel shop with a niche in complicated hub standards and unicorn builds for OEM bad ideas, we can be a pretty technical, complicated transaction to conduct via the web. 
---
Posted by Jerry Chabot on
Welcome to our new, revamped for 2018 website! It is relevant that we have completely reskinned the website because for 2018 we have completely updated our wheels as well. Every rim has undergone an upgrade of some sort for 2018 and we believe our current offerings are comparable to anything else on the market, with the benefits of our customer service and build quality. I think we are great to work with.